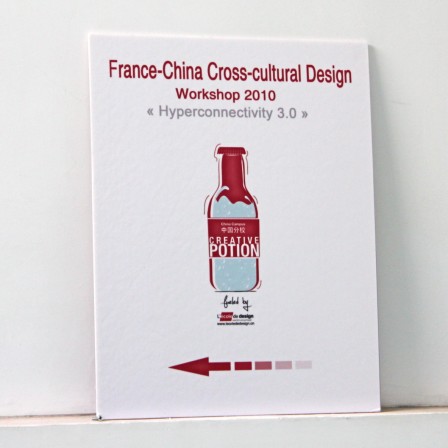 On Monday the 26th of April, the Chinese program of L'Ecole de design Nantes Atlantique launched a new design workshop. Dedicated to the brand « Haier », it gathers 35 design students from 5 different schools:
-   Tsinghua University 清华
-   Tongji University 同济
-   Shandong Art and Design University 山东工业美术学院
-   Qingdao University 青岛大学
-   L'Ecole de design Nantes Atlantique / China Campus 法国南特大西洋设计学院
For one week, students will work on the "kitchen" and will have to use their cross-cultural skills to answer the brief.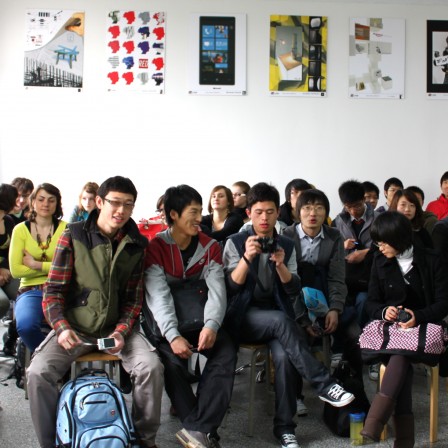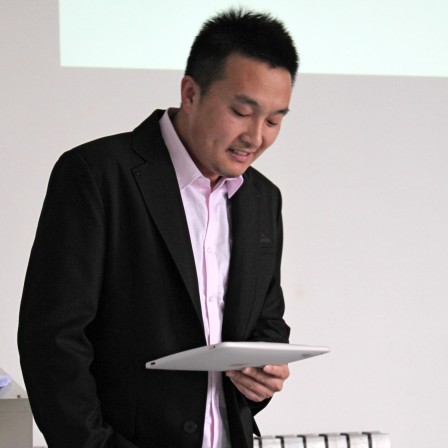 Ma Han, Design Project Manager at Haier
Based in Qingdao, Haier is a global manufacturer group in many product and service fields (electronic goods, small electric appliances, white goods, real estate, cleaning services…).
Haier's particularity is to be able to manufacture and manage many ranges of products to launch global solutions. For example its « kitchen » business, includes kitchen furniture, white goods (refrigerator, oven, hood…), kitchen accessories (sink, hot water boiling tank, storage…), small domestic appliances (blender, coffee machine, toaster…) and services (cleaning, security guards, maintenance…).
This variety allows Haier designers to work on complete user experiences and not only on products. This way of doing design is well represented by its U-Home concept that symbolizes a connected system (using Internet and telecommunication technologies).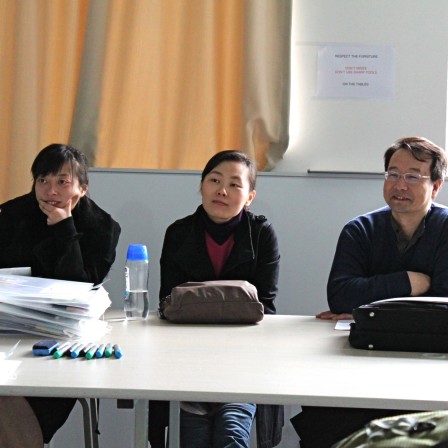 Mo Jiao, design teacher at Tongji University, Wang Yan, design teacher at Shandong University of Art and Design and Liu Jikun, design teacher at Tsinghua University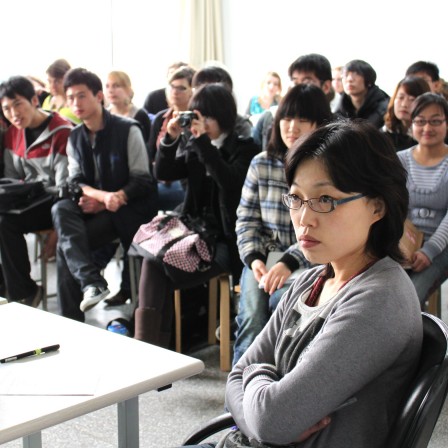 Zhou Lei, design teacher at Qingdao University
On this first day, students had to determine a target (independent Chinese women, rural inhabitants, experts…), one society trend (health, hygiene, wealth…) and one kitchen trend (minimalist, high-tech…).